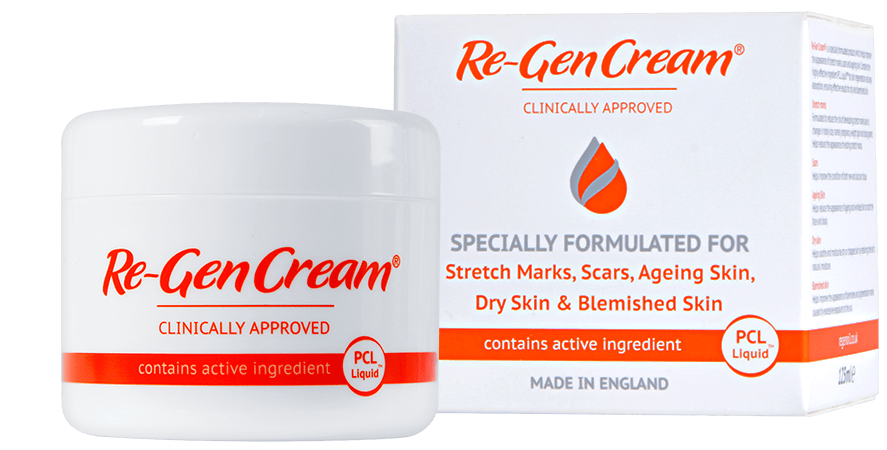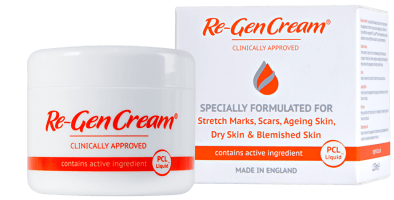 This

 specially formulated product 

helps

 prevent and provides treatment for stretch marks, scars, dry skin and blemishes. It contains the active ingredient PCL Liquid for skin regeneration, as well as 

other

 essential ingredients including Vitamin E, Lavender, Calendula, Chamomile and Rosemary Oils.
How to Use
Carefully apply Re-Gen Cream
 on your 

fingers and the palm of your hand and massage onto 

the

 part of 

your 

face or body that requires treatment. Massage in a smooth, circular motion ensuring even coverage. 

You can apply Re-Gen Cream to smaller areas by using your fingers and thumbs.

 Use regularly 2-3 times a day.