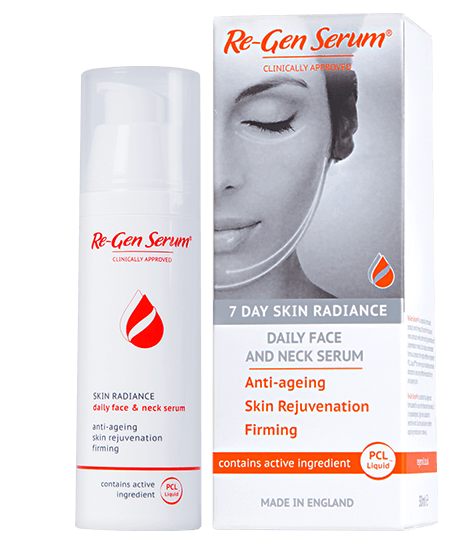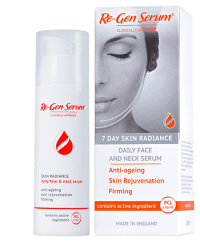 This

 specially formulated treatment 

helps

 reduce visible signs of ageing by rejuvenating and firming your skin. Its lighter and clinically proven formula will also enable deeper skin penetration and nourishment, helping to revive dull skin. It contains 

the

 active ingredient PCL Liquid for skin regeneration, as well as 

other

 essential ingredients including Vitamin A and E, Lavender, Calendula, Chamomile and Rosemary Oils.

Re-Gen Serum has high satisfaction ratings from consumers. We asked 100 consumers to tell us exactly what they thought of the serum. Here are the results:
82% of participants reported a reduction in the visibility of fine lines and wrinkles.*
90% of participants reported a visible improvement to their skin radiance within seven days.*
78% of participants reported an improvement to their tired looking skin.*
* Consumer study conducted and commissioned by Linco Care Ltd. (1420923) from a 100 volunteer trial in the United Kingdom (2012).
How to Use
Carefully apply Re-Gen 
Serum on your 

fingers and the palm of your hand and massage onto 

the

 part of 

your 

face or body that requires treatment. Massage in a smooth, circular motion ensuring even coverage. 

You can apply Re-Gen Serum to smaller areas by using your fingers and thumbs.

 Use regularly 2-3 times a day.