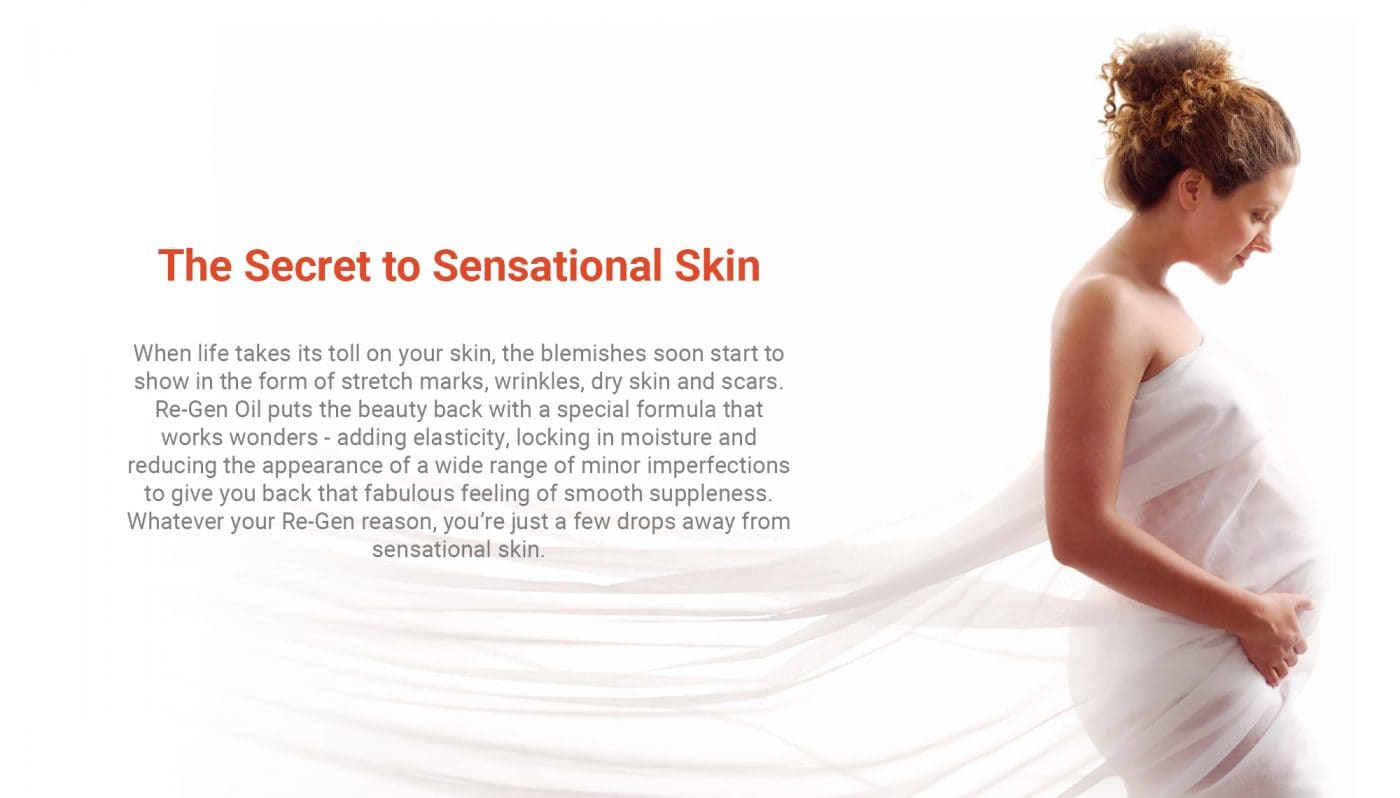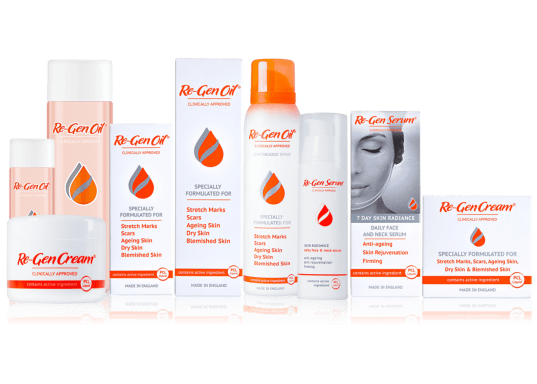 Re-Gen is formulated to treat dry, dehydrated skin, scars, stretch marks and blemishes.
It helps restore your skin's moisture balance, leaving it soft, supple and refreshed.
Approved by skin specialists as a face and body treatment for stretch marks, new and old scars, wrinkled, dry and blemished skin.
In an independent clinical study, the results showed that a single application of Re-Gen Oil led to improved moisturisation of the stratum corneum.*
*Based on a 2009 study by C U TEST skin specialists
Helps prevent and provides treatment for stretch marks
.
Helps improve the condition of both new and old scar tissue
.
Helps reduce the appearance of ageing and wrinkled skin
.
Helps soothe and moisturise dry or chapped skin
.
Helps improve the appearance of blemishes and pigmentation marks