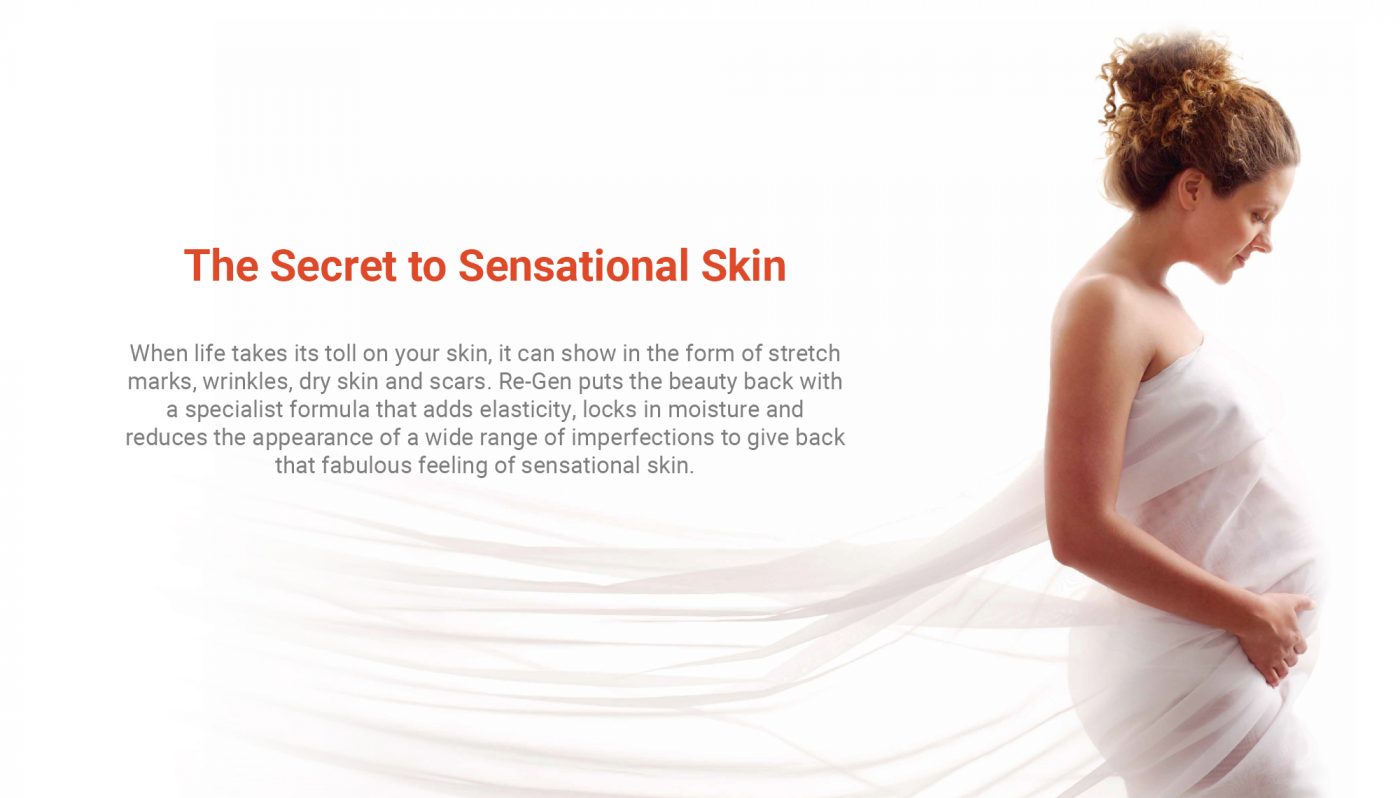 The Re-Gen range consists of a regenerative oil that is suitable for the face and body, an anti-ageing facial serum, a non-greasy face and body cream, a convenient continuous spray and a dry skin gel. The range contains the active ingredient PCL Liquid™, which protects skin from drying out and improves its natural elasticity, leaving you with radiant looking skin. The combination of floral fragrances, essential oils and vital vitamins helps to ensure the correct care for your skin.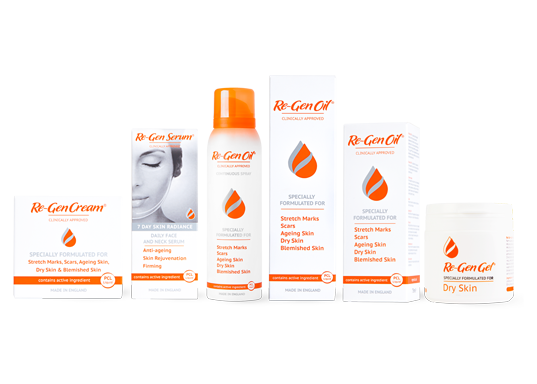 Re-Gen Oil is formulated to treat stretch marks, scars, ageing skin, dry skin and blemished skin.
It helps restore your skin's moisture balance, leaving it soft and supple.
It can be used as both a face and body treatment.
In an independent cosmetic study, 90% of subjects confirmed an improvement to the condition of the treated area.*
*Based on a 2-month cosmetic study carried out by Derma Consult GmbH (Germany) in 2016
Helps prevent and provides treatment for stretch marks.
.
Helps improve the condition of both new and old scar tissue.
.
Helps reduce the appearance of ageing and wrinkled skin.
.
Helps soothe and moisturise dry or chapped skin.
.
Helps improve the appearance of blemishes and pigmentation marks.