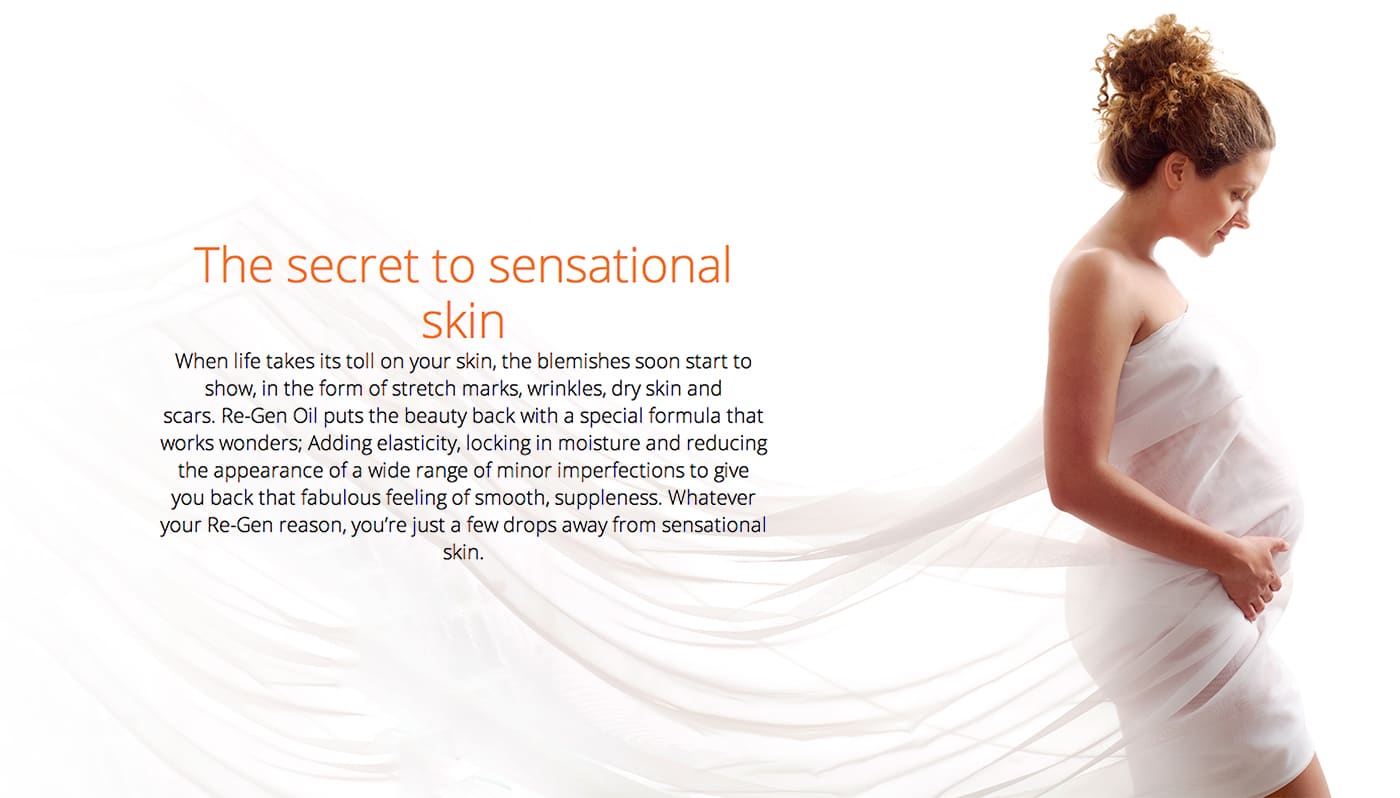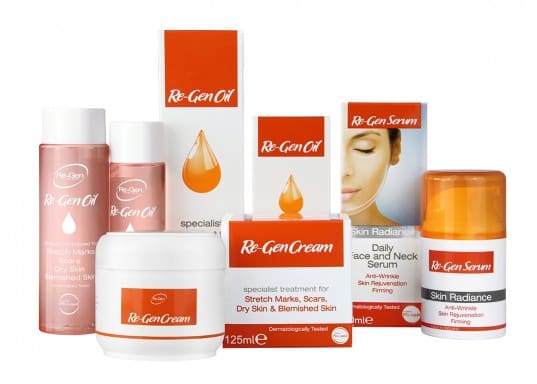 Re-Gen Oil was clinically tested by specialists in order to determine its product claims. In an independent study of 20 subjects, the results show that a single application of Re-Gen Oil leads to improved moisturisation of the stratum corneum.
What
Re-Gen

does

Re-Gen is formulated for multiple uses such as treating dry, dehydrated skin, uneven skin tone, blemishes and scars. It also improves the appearance of stretch marks and helps prevent pregnancy stretch marks.
Prevents pregnancy stretch marks.
Improves the appearance of all scar types.
Improves the appearance of stretch marks.
Improves the appearance of uneven skin tone.
Helps prevent and slow down ageing.
Helps treat dehydrated skin.

Affordable
We want everyone to be able to buy our products. That is why at Re-Gen we continually optimise our production line to maintain our prices and enable you to have reliable skincare products for a cheap price.

Quality
At Re-Gen we always want to deliver the best possible product to our customers. We know how important your skin is to you and this is the reason why we constantly strive to improve our products. You can rest assured that all our products are manufactured to the highest quality standards.